Cosmetic Dentistry in Chatham, NJ
Get the flawless, healthy smile of your dreams.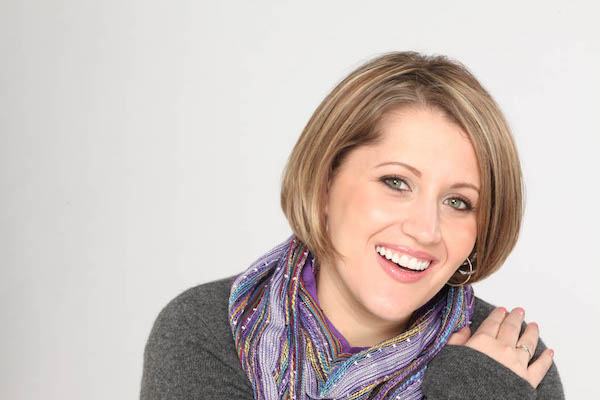 Dr. Corina Atanase and her experienced staff can improve the appearance and function of your teeth. Cosmetic dentistry has never been so easy!
Schedule an appointment with Dr. Atanase to learn which cosmetic dental procedure will help you achieve your goals.
Typical treatments include:
Porcelain Veneers
Porcelain veneers are thin porcelain shells applied to the surface of your front teeth. These handcrafted veneers are custom-tinted to blend with your teeth. They are also stain-resistant, so they maintain their natural-looking color.
Veneers can dramatically enhance your smile by correcting dental flaws, such as:
Chips
Cracks
Gaps
Misalignment
Misshapenness
Stains
Dr. Atanase provides personalized service for every patient we see. We look forward to meeting with you during a consultation, in which we can discuss your ideal smile before creating a custom design for your porcelain veneers.
During subsequent appointments, we will prepare the surface of your teeth for the placement of veneers and secure temporary veneers to your teeth. In the meantime, a ceramist fabricates your one-of-a-kind restorations in a trusted dental lab. Once your veneers are ready, you will return to our office so we can remove the temporary veneers and place your final veneers.
Cosmetic Bonding
Are chips, stains, gaps and cracks in your front teeth ruining your smile? If you are hesitant about getting permanent veneers, consider cosmetic bonding instead.
While cosmetic bonding does not last as long as veneers, it is usually faster and less expensive. And like veneers, bonding resists stains to maintain its natural-looking color.
For this procedure, Dr. Atanase uses a custom-tinted, liquid resin. This is the same type of resin used for white fillings, tinted to match the color of your other teeth. She then shines a soft light onto the treated teeth to harden the resin. Dr. Atanase sculpts and polishes the tooth so it looks completely natural.
Cosmetic Orthodontics
In the early days of orthodontics, mostly teenagers wore metal braces to straighten their teeth. Today, teenagers and adults use advanced cosmetic orthodontics to reposition their teeth and improve their bite. Modern orthodontics feature braces made from clear or tooth-colored structures and clear, removable aligners.
Dr. Atanase may recommend one of a number of cosmetic orthodontics now available in addition to traditional braces that gently force teeth into proper alignment.
Teeth Whitening
Professional teeth whitening is one of the most effective ways to improve your smile. Dr. Atanase applies a stronger whitening solution than is available in over-the-counter teeth whitening systems, so you enjoy dramatically whiter teeth.In-office teeth whitening takes about an hour. Dr. Atanase or her team member uses a custom-made tray to apply bleaching solution or a gel-and-light system that remove stains from common foods, beverages, tobacco, age, and certain medications.
We can also recommend professional take-home kits that can do the job in about two weeks. Both systems can whiten your teeth by up to 10 shades lighter.
---
Don't put it off any longer—get the smile you've always wanted. We look forward to meeting you! Schedule an appointment with your dentist, and we will be in touch with you shortly to finalize a day and time for your visit.