TMJ Treatments
Suffering from muscle and joint pain due to TMJ Dysfunction can be very debilitating.
What is TMJ?
If you suffer from jaw pain and headaches associated with temporomandibular joint (TMJ) disorder, you are not alone. Between 5% and 12% of the population will experience TMJ-related symptoms (NIH), including:
Jaw pain and soreness
Difficulty opening or closing the jaw
Sore facial and neck muscles
Headaches, including migraines
Toothaches and difficulty chewing
Earaches and ringing in the ears
Dr. Atanase has extensive training and continuing education on treating TMJ-related disorders.
Rachel was experiencing TMD symptoms when she decided to contact Dr. Atanase for a solution.
Diagnosis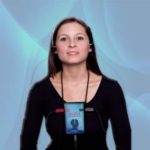 Sometimes your bite is causing the muscles of mastication and your temporomandibular joints to get inflamed.
Dr. Atanase can perform a quick and easy scan of your bite with a T-Scan.
A JVA (or Joint Vibration Analysis) also gives Dr. Atanase clues as to the health and condition of your TMJ's so that she can tailor the correct treatment modality for your special needs.
Treatments at Advanced Dentistry, LLC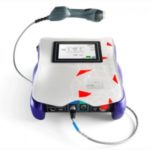 Dr. Atanase will find the proper treatment for your needs such as:
Oral Appliances that help to take the load off the strained joints, or
MLS Laser Therapy which uses light energy to speed up the healing process. It helps avoid the use of injections or medications and, as a result, eliminates many side effects.  Dr. Atanase is proud to be certified to use this treatment for head and neck pain due to TMJ Dysfunction.
Hear directly from our patients!
The night guard Ellen received from Advanced Dentistry, LLC helps prevent teeth grinding while she sleeps, preventing accelerated deterioration of her teeth.
Dr. Atanase changed my life! For years I suffered from tiredness, fatigue, and ADD symptoms but never knew why. Blood test and everything else came back normal.

Then when visiting Dr. Atanase for my TMJ she pointed out my severe tongue tie and taught me about how an obstructed airway caused my by tongue causes sleep deprivation. I had no idea!

After using an oral appliance, myofunctional therapy and having my tongue released, I feel like a new person! Now I have mental clarity, energy, my fatigue and ADD symptoms are gone, and I'm not struggling to stay awake anymore!

Dr. Atanase is the one who started me on this journey, and I will always be grateful to her and her incredible team for changing my life. She is a life saver!

Chris T.
Dr. Atanase provided MLS Laser Treatment to help this patient who was suffering from debilitating TMJ Dysfunction.
Want more information?  Contact us or schedule a consultation.