Cosmetic Orthodontics in Chatham, NJ
Improve your smile in less time without the look of metal and wires.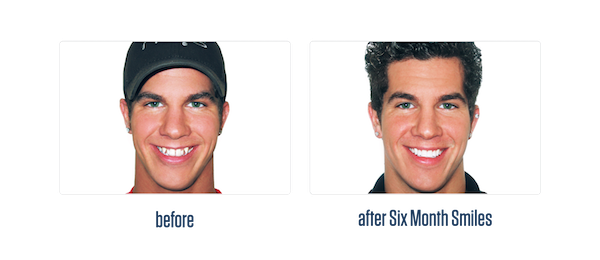 Advanced Dentistry, LLC offers orthodontic treatments that help adults improve their smiles in a shorter time and more discreet way. Fill out this form or call (973) 828-0957 to get started.
Dr. Atanase may recommend one of a number of advanced cosmetic orthodontics now available, including:
ClearCorrect
Instead of the wires and brackets used in conventional orthodontics to straighten teeth, ClearCorrect features a series of clear, custom-made, removable aligners.
Each aligner in the series moves your teeth a little at a time with the last aligner gently nudging your teeth into a perfect smile.
Dr. Corina Atanase will evaluate your teeth and discuss your goals for your smile. Depending on your goals and needs, you and Dr. Atanase may determine that ClearCorrect is right for you. We will then take the photos, impressions, and x-rays of your teeth that ClearCorrect uses to create your custom aligners.
In addition to helping you achieve your ideal smile, ClearCorrect can correct dental issues caused by crooked teeth. Poorly aligned teeth can interfere with your bite, are more prone to cavities, and they can even wear out quicker than straight teeth.
Six Month Smiles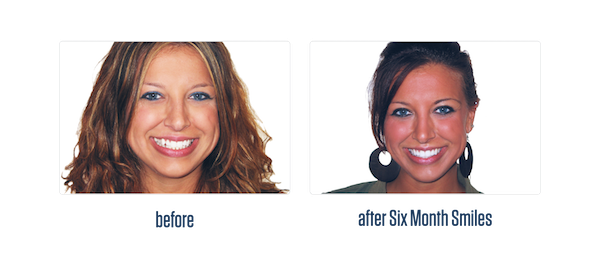 Dr. Atanase is one of the few dentists in the Chatham area to offer the Six Month Smiles System that straightens teeth in a fraction of the time of conventional braces.
This innovative system may be for you if you are an adult or teenager over the age of 15 and have crooked, crowded or unevenly spaced teeth but no major bite issues.
Unlike traditional braces that take two to four years to straighten teeth, Six Month Smiles straightens teeth in just six months, on average. The Six Month Smiles System uses low forces to move teeth gently and more comfortably than traditional metal braces.
Six Month Smiles features specialized clear brackets and tooth-colored wires, which makes them virtually invisible. The system requires fewer visits to the dentist and is usually less expensive than traditional braces.
Straight teeth are easier to clean, so the Six Month Smiles System can even give you healthier gums.
To learn more about your options, make an appointment with Advanced Dentistry, LLC by calling (973) 828-0957 or scheduling an appointment online.