Sleep & Breathing Services
Breathe new life today. Schedule a consultation with Dr. Atanase to discuss your sleep apnea treatment options.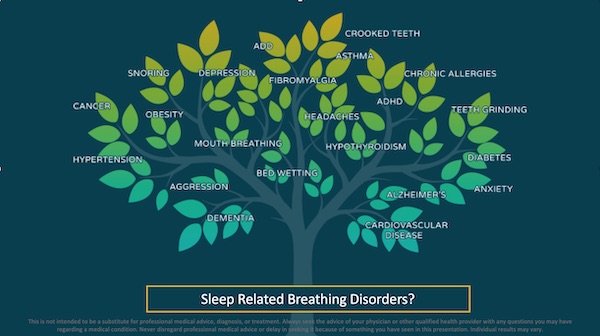 You may be suffering from a dangerous condition and not even know it. Here at Advanced Dentistry, LLC, we believe there's more to patient care than just fixing teeth. Our goal for you is whole-body health. Ultimately, it's our job to benefit your physical well-being in any way we can, and we believe that one of the first steps in the journey to whole-body health is an effective breathing wellness program.
Stelios had been grinding his teeth and waking up in pain. Listen to his story and how Dr. Atanase created a treatment plan that resolved his grinding.
Learn how Vivos changed this patient's life.
More than 22 million Americans suffer from mild to moderate sleep apnea, a condition studies have shown to be directly correlated to anxiety and chronic fatigue. If left untreated, it can lead to numerous serious health conditions or even death. If you or someone you love is suffering from sleep apnea or sleep-disordered breathing, we may be able to help. Schedule an appointment today.
Learn more on the following pages: